Simplifying Enterprise Passive Optical Networks (PON)
As optical fi ber moves closer to end users, rapid changes are underway  in both the data center and the equipment closet. As a result, new installation and maintenance techniques are being employed within enterprise applications. Passive Optical Network (PON) applications are now being deployed. Fiber is no longer limited to just access equipment. Fiber connectivity to a single user is a reality. TE Connectivity off ers complete, end-to-end PON infrastructure solutions called Optical LAN Solution (OLS). From the data center to the desktop, our customers have tapped the experience and innovation of TE to build their PON networks. TE's suite of end-to-end connectivity solutions is truly comprehensive. This ordering guide highlights the most commonly used components that feature fi eld-proven attributes that can save time, money and help improve customer satisfaction. The diagram below highlights a PON deployment using one of the TE OLS solutions. Each number corresponds to a specifi c innovative TE
product which is described in more detail in this ordering guide.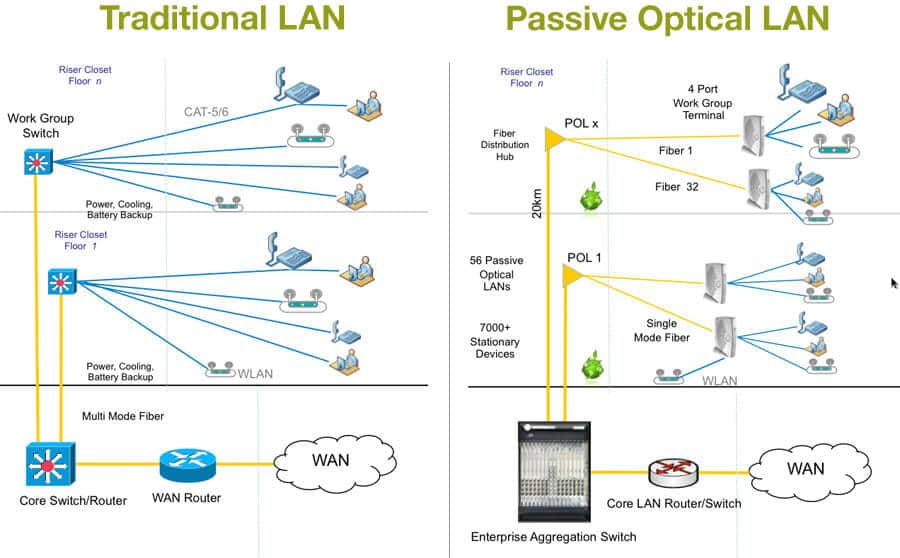 Features
Equipment is replaced by a single Fiber Distribution Hub (OLH) that can be wall mounted for significant space savings

Reduced troubleshooting and maintenance costs

Power and environmental savings with OLS versus traditional LAN architectures

Indoor and outdoor environmental protection

Advanced cable management

Time-saving cross-connect options

Field-proven performance and reliability

Pre-terminated and plug-and-play options

Rigorous quality standards